PayPal is a secure site where you can transact via a credit card or via your own PayPal account should you have one.
Please ensure when purchasing that you click the PayPal Button to pay by Credit Card.
Paint Down Under— With Australian Artists
Lyn Mellady and Julie Goldspink
Julie Goldspink — watercolour

In the PDU series of DVDs Julie will show how you can work with traditional media but will also work with Mixed Media, Her instruction will appeal to all levels of artist from beginner to advanced with some DVD's being specially earmarked for a specific level, eg easy, medium or comprehensive.
Julie is a gifted and experienced artist with extensive art training including a - B.A in Visual arts and has a broad knowledge in art history, textiles, printmaking, painting and graphic arts. She teaches and exhibits in many parts of Australia and is now based on the Mornington Peninsula.
Lyn Mellady - pastel painting
Lyn is a trained teacher whose art
took over her career.
She works in both pastel and oil and her work is widely recognised and awarded. In her workshops, DVDs and classes she explains all.
Her DVDs are designed to let you travel visually with her as she explains her thoughts and choices. You see the artistic processes that make the pastels work to create realistic paintings that have the density of an oil painting but the visual fresh surface that only pastel can give when handled correctly.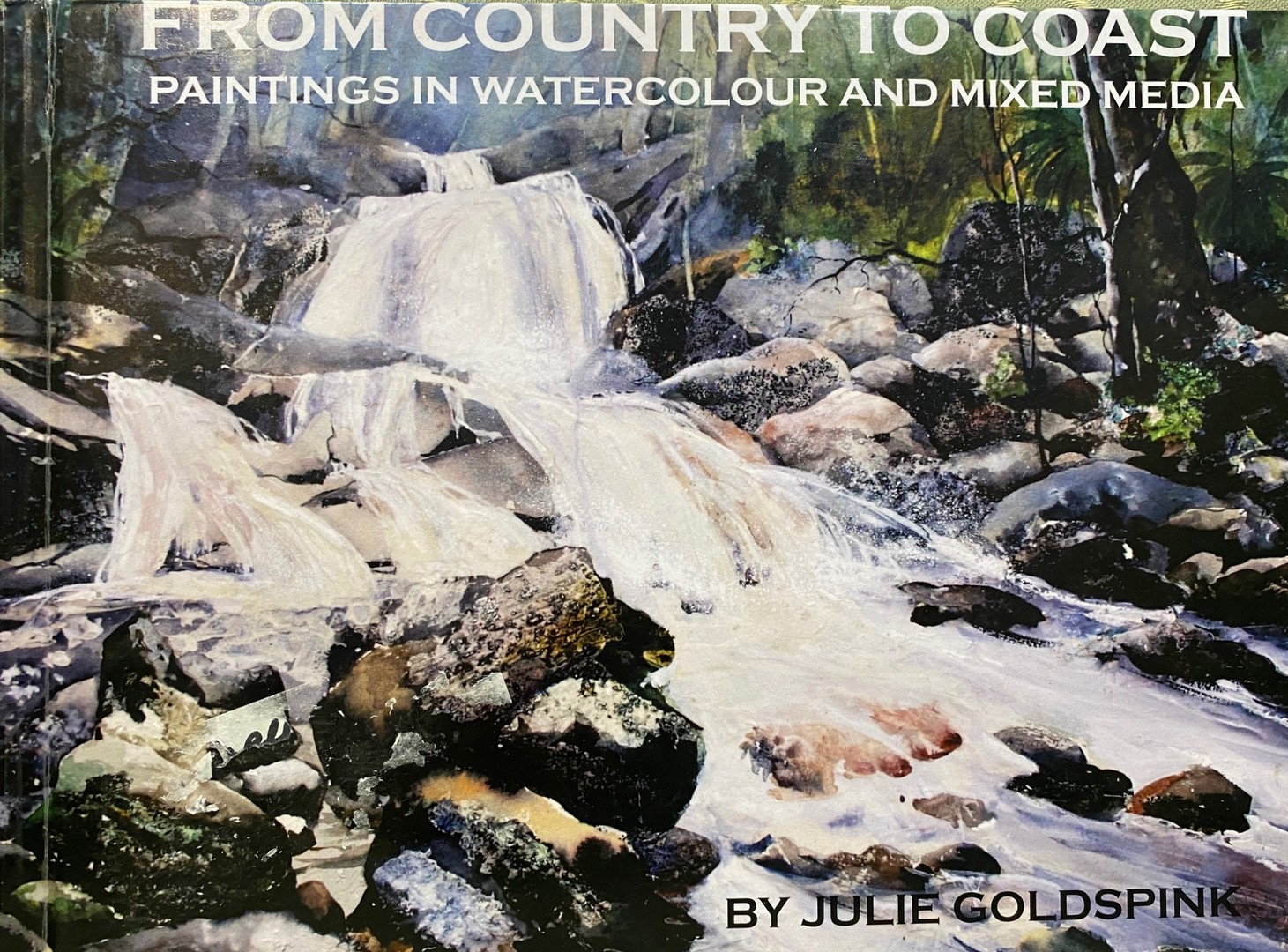 Hard Cover, 60 glossy pages of watercolour Land and Seascapes to browse and inspire. A4 landscape.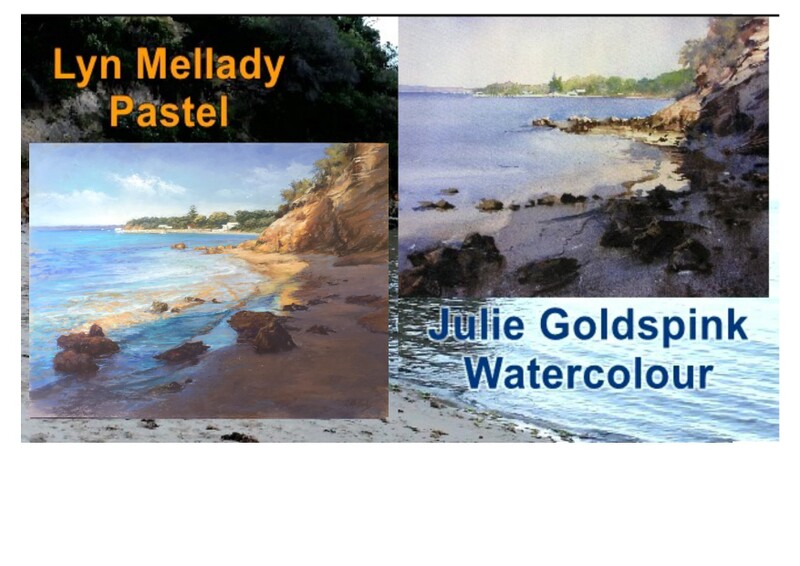 To show the results of painting the beach and cliff shadows subject by two artists and differing mediums - watercolour and soft pastel ( pure dry pigment)
2 DVD set - full demonstrations
Level: Beginner to Comprehensive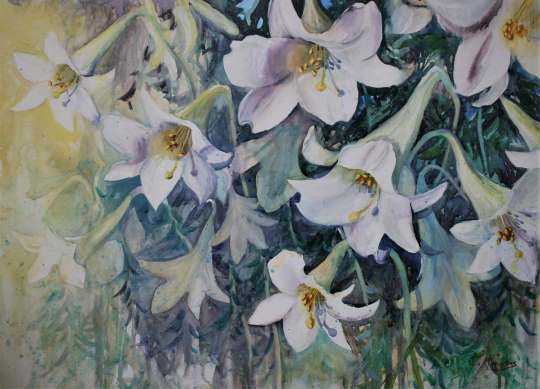 Julie paints beautiful lilies showing the use of watercolour canvas and its versatility. From soft to bold, light background to dark. Learn her secrets.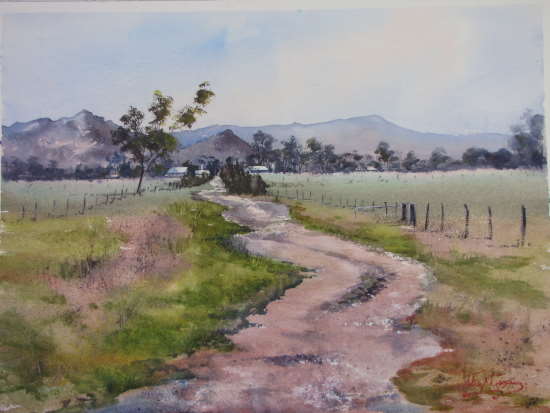 Interpret how and why to mix colours, apply reactive washes and bring photo memories to life in the studio.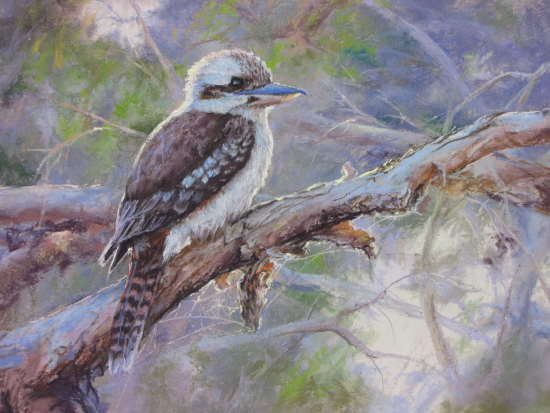 Leaning to constantly refine what we see to work towards realistic painting.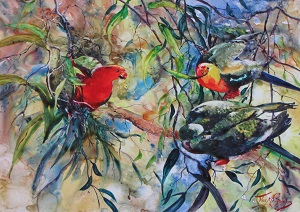 Do you love the way watercolour can merge to create its own free flow of colour? Then Julie adds more detailed, richly coloured objects.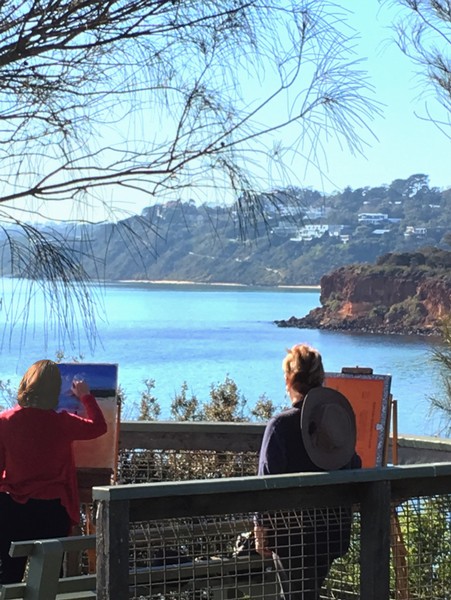 Three days in Mornington to gain confidence working between studio and on location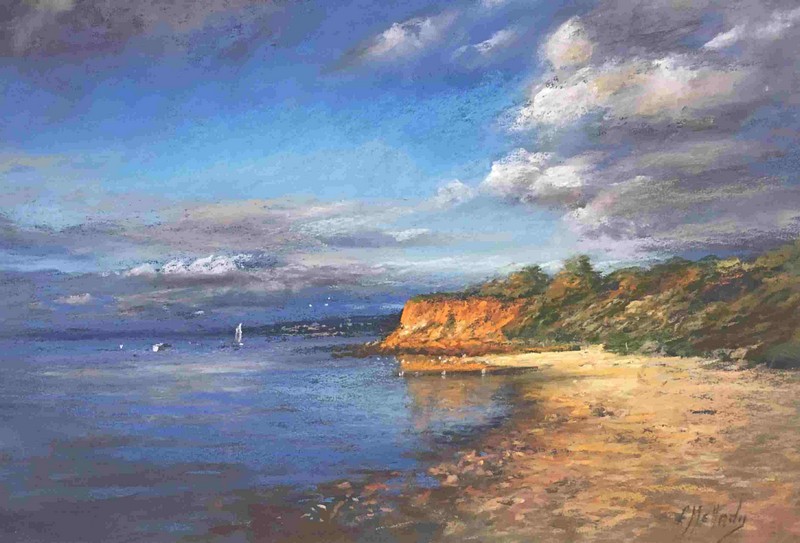 Final Payment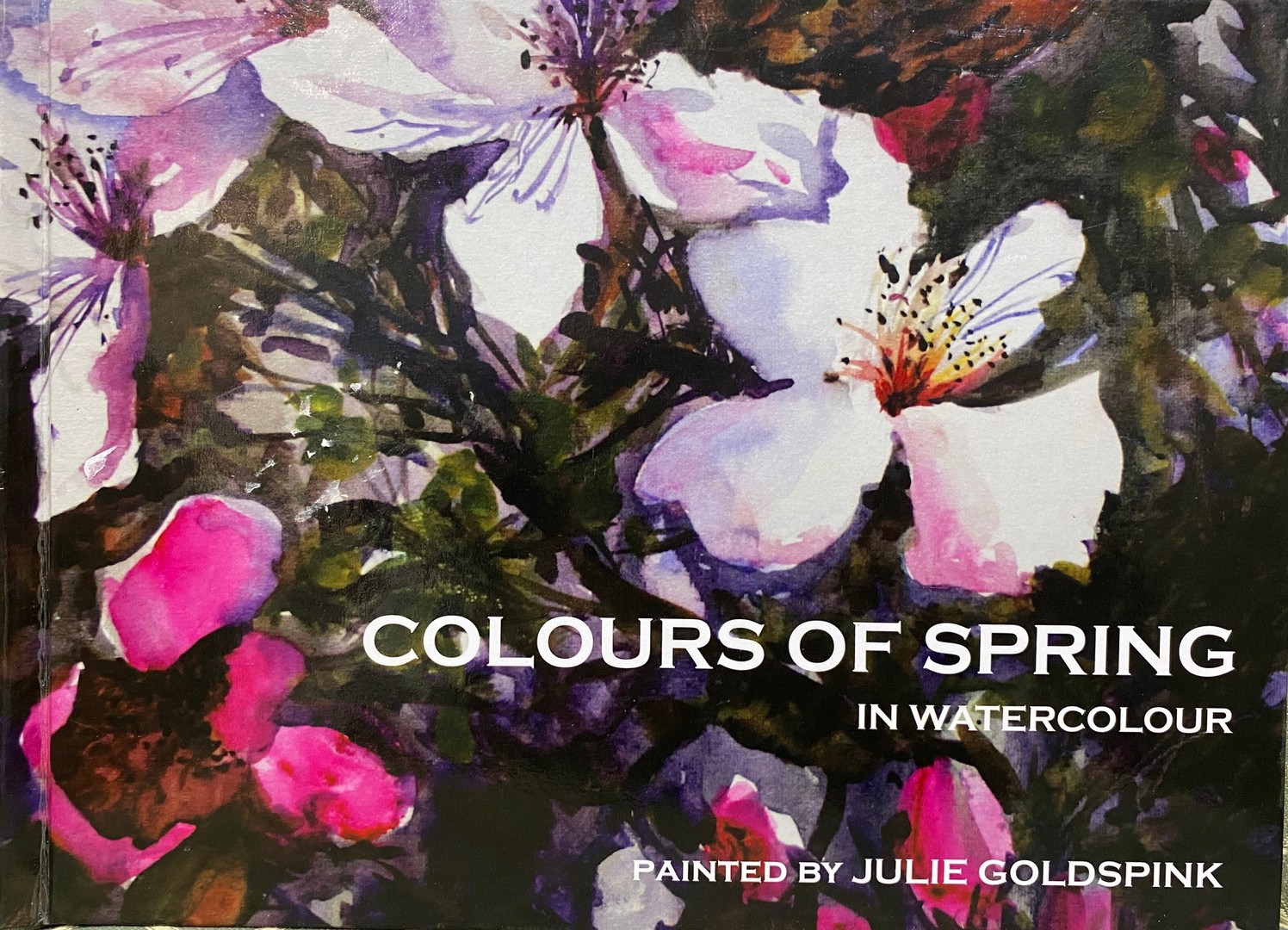 Hard Cover, 60 Glossy pages of watercolour paintings of the wonders of spring flowers.

Video notes
PDU No. 2
(new)
Swaying November Lilies

Watercolour canvas is suitable for artists wishing to present their watercolour paintings without glass.
It remains flexible and pigment may be moved more easily than on watercolour paper—suitable for a change of mind or softening colour ……watch the video for more info.
In
this demo DVD,
you will see her painting progress from start to finish using her favourite brushes and other 'tricks of the trade' as she goes. Watch the eploration of both light and dark backgrounds within the painting.
Video Notes PDU No. 4
Beautiful Flinders Gums
Working on traditional 300gm paper, julie demonstrates the steps and choices. She shares her colour mixes, adjusts colours, builds intensity, creates focus and character and texture and much more.
Track to the Grampian Mts.
Julie has just returned from a week teaching in the Grampians. There is much to see but she cannot stop to paint. Photos and her personal observation are stating point for this demo in the studio.
Watch the painting unfold from start to finish and all is explained. But note the interpretation of her colour mixing choices and the way the washes can be varied for effect.
Video notes PDU No. 8

Yupo offers exciting possibilities to watercolour or acrylic artists. Watch the unpredictability of letting the richly pigmented watercolour merge. Then see ways to manipulate it. After this the surface can be reclaimed where more detailed or richer colours help define the subjects of the painting.This is an inspiring combination of freedom and possibility of control.
Video notes PDU No.10
Julie revisits the Flinders Ranges. Julie shows how she utilises various photos from a painting trip to inspire a fresh painting. Mixing colour to work fluently, brush use, changing the colours to add mood and meaning, different strokes, building layers, softening, blending, sharpening techniques and much more are shown and explained.
PDU
No.3
Surf, Spray and Ancient Rocks
The water smooth ancient rocks at Whisky Beach, Wilsons Promontory stand against the incoming waves and crashing foam spray. Energy, the line and flow of the water and essential tonal differences, colour and texture are important elements of the painting.
PDU No.5
Sunshine and Stormclouds.
Colour contrast and the temperature of light are the tools shown to advantage in this DVD. Showing more detailed description of the rendering of pastel inert or active in the layering process a wider freedom emerges to create.
PDU No.7
Kookaburra
Painting is about seeing and we become more powerful as we learn to interpret what we see.
Lyn shows you through a process explaining how to keep refining our decisions if they need it. All painting is also refining visual choice and perception. Come with her through the first steps of the raw drawing to a finished refinement of this Australian Kookaburra.
PDU No. 9
Blue and Golden Mornington
Impact and Contrast. Lyn demonstrates the concepts of application, impressionistic or detail, warm and cool, light and dark, greyed or intense colour and more to control the impact level in a painting.